Gather the answers to the following questions:
Which locations are you presenting from and to?
How many participants are in the local and remote audiences?
What is the purpose of the event? Providing an agenda is always best.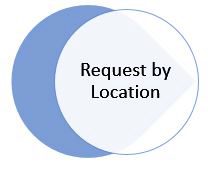 After hours events require a technician to be on site. Charges may apply for technician assistance during any event and for the use of the Telepresence technology. Verify all costs with the proper locations.
Specify the proper times and time zones when reserving each space for an event.
Requests are considered last minute if they are within 48 hours of the event date. Not all last minute requests can be accommodated.