Rob Ditto
Technical Director
Rob Ditto is a Technical Director for the IDEA Courseware Team at the Wharton School of the University of Pennsylvania. After ten years managing content delivery technology for several interactive media firms, Rob went "back to school" in 1997, helping Wharton launch its award-winning WebCafe service supporting faculty teaching and student collaboration in the School's group-learning-oriented curriculum. Rob was recognized as a Computerworld Honors Laureate in 2004 for the WebCafe project and by Wharton in 2006 as a recipient of the School's 125th Anniversary Employee Recognition Award. Beginning in 2011, Rob helped bring the Canvas LMS to Wharton first, and then to Penn as a whole, leading to a University of Pennsylvania Models of Excellence honorable mention award in 2013. Rob holds a Bachelor of Science in Economics from the University of Pennsylvania.
Linda Lee
Director of Instructional Design
Linda J. Lee is the Director of Instructional Design, leading the instructional design and training efforts for the IDEA Courseware Team as well as advising Wharton School faculty and administrators. An expert in teaching with technology, Linda enjoys helping teaching teams adapt their learning activities and assessments to Wharton's supported platforms. Linda is also a part-time lecturer for Penn's School of Liberal and Professional Studies, where she teaches online and face-to-face Folklore courses. She holds a B.A. in English and European Studies from Amherst College and advanced degrees in folklore from the University of California at Berkeley and the University of Pennsylvania.
Becky Moulder
Senior Instructional Design Project Leader
Becky Moulder is the Senior Instructional Design Project Leader for the IDEA Courseware Team at Wharton Computing. She has worked as an instructional designer and Canvas admin for the University of Pennsylvania since April 2015 and previously worked with the Penn Libraries Courseware team. She is passionate about using design and technology for exceptional teaching and learning. Becky holds an M.S. in Instructional Technology from Chestnut Hill College and a B.A. in English/Professional Writing and Public Relations from Kutztown University.
Justin Agnew
Course Content Program Manager
Justin Agnew is the Course Content Program Manager with the IDEA Courseware Team. He has worked within the Wharton School since 2009 when he was hired as a contingent Customer Service staffer for the Wharton Reprographics/Printing office. By 2011 Justin was hired full time to coordinate distribution of copyrighted readings via Study.net. After seven years within Wharton Printing, Justin transferred to the Courseware Team where he continues to work with the Study.net platform, as well as manage the school's Harvard Business School Publishing licensing contract and the MBA Course Content fee. Prior to working at Penn, Justin graduated with a BA in Anthropology, with a primary focus on the Anthropology of Visual Communication from Temple University.
Taylor Kahny
Instructional Technology Project Leader
Taylor Kahny is the Instructional Technology Project Leader for the IDEA Courseware Team. She joined Wharton Computing in August 2021 after three years as an instructional designer at the University of Pennsylvania School or Nursing. Taylor holds a Master's degree in Educational Technology, along with a B.A. in Writing, Rhetoric, and Technical Communication, both from James Madison University.
Matt Borlik
IT Support Specialist, Content
Matthew Borlik is the IT Support Specialist for Content on the IDEA Courseware Team at Wharton Computing, where he prepares digital course packs for online distribution via Canvas. Outside of the office, Matt takes creative writing courses through Penn's College of Liberal and Professional Studies, with a focus on children's literature, short stories, and screenplays. Prior to joining Wharton in 2013, he worked as an arts and entertainment editor for The Onion A.V. Club and Washington City Paper in Washington, D.C., where he covered music, film, art, and literature. He holds a B.A. in Communication Arts from Salisbury University.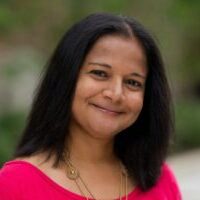 Nesha Patel
Courseware Support Specialist
Nesha Patel is the Courseware Support Specialist for the IDEA Courseware Team at Wharton Computing, providing service and support for Canvas course sites and embedded learning tools used in Wharton courses. Nesha joined us in 2021 after fourteen years at Penn Carey Law in course technology support; before that, Nesha worked in the Wharton School's Legal Studies & Business Ethics department. She holds a B.S. in Computer Information Systems from Strayer University.