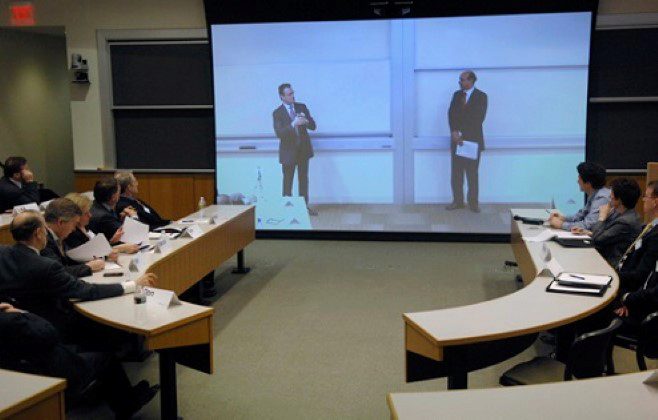 Technology varies among Wharton's spaces depending on how they are utilized.  The Group study rooms, specifically designed for collaborative study, are equippd with a large display with resident computer, solstice for content sharing and built-in cameras for virtual participants.   Classrooms and event spaces, on the other hand, are used to satisfy many more use case scenarios, thus they have a wide array of technlogy options available to the school community.   Although there is variability between them, we have standardized the infrastructure as much as possible.  As a result there is a base level of technology available in every classroom:
Lectern with monitor and resident PC
Audiovisual control interface
Data and video display
Laptop connection options
Lectern microphone
Lapel microphone
Wireless mouse
audio and video conferencing
video recording
There is some variety among the rooms and more limited features available in some conference spaces.  Please review individual rooms to see the features available there.