Peter Fader
Frances and Pei-Yuan Chia Professor of Marketing
The IDEA Courseware Team is an extraordinary resource that no other school can come close to matching.  Whether it's for teaching or administrative tasks, they bring great ideas and respond to faculty requests with amazing willingness and professionalism.  Colleagues at other schools simply can't believe the kinds of wishlist items I bring to them – or the quality and timeliness of results that they deliver. There are a lot of things that make Wharton a very special place, but many of them would not be possible without the Courseware Team leading the way! 
Liz Sutton
Senior Associate Director, First-Year Academic Initiatives
Of all of the things I love about the IDEA Courseware Team, my favorite has been their willingness to try out new and creative ideas. When I suggested that we would put 500+ students into a virtual advising course with personalized modules based on multiple cross-sections, they jumped in and said this is cool, let's do it! They are also always willing to help problem solve, even in moments then there are many competing requests for their time. I don't know how they do it! Finally, I appreciate how learning-centered the team is. The use of technology is always about student learning and experience.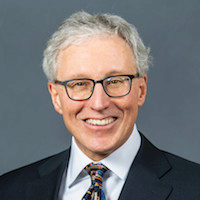 John Paul MacDuffie
Professor of Management
I've come to depend on the IDEA Courseware Team for many things essential to effectively managing my courses, which have lots of students, a complex three instructor structure, and many assignments in varied formats.  They quickly and flawlessly execute the basics – setting up the site, transferring information from a long syllabus into the Canvas format, syncing with Study.Net for the coursepack, and reminding me to publish the darn thing.  They suggest improvements that take advantage of Canvas functionality and cheerfully tackle small tasks that I could probably learn to do by myself but I love the feeling of complete confidence when they do them for me.  When something puzzling happens or a feature doesn't perform as expected, they are the ideal problem-solving partners–asking good questions to identify the problem, patiently testing each hypothesis about the cause, and advocating for changes when they find something buggy in Canvas.  The fact that Canvas keeps getting better as a support tool is certainly in part a tribute to Instructure,  but I'm convinced that our real not-so-secret weapon is the Courseware team.  I couldn't live (or teach – almost the same thing) without them!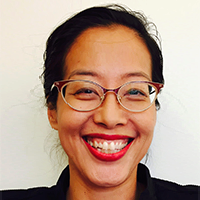 Nathinee Chen
Associate Director, Wharton Communication
We teach business writing in virtual courses to every Wharton sophomore and MBA. Our courses are our Canvas sites. IDEA Courseware's high-touch approach to helping us build, develop, and improve our courses makes it possible for us to deliver an interactive, online learning experience to thousands of students. What our courses lack in face-to-face engagement, Courseware more than makes up for in their attentiveness to creative problem-solving and willingness to try new functionalities. They have taught us better ways to grade, manage assignments, deliver instructional content, and conduct virtual meetings. We are better teachers because of Courseware's unwavering commitment to quality and innovation. 
Cade Massey
Practice Professor & Faculty Co-Director & Wharton People Analytics
Over the past year, the IDEA Courseware Team has helped elevate my Canvas sites significantly. Their efforts have made a noticeable difference for the students, TAs, and myself – a more seamless experience from all angles, as well as a big time-saver. I'm extremely grateful for the Courseware team's thoughtful consultation and responsiveness.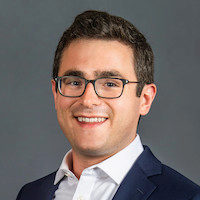 Ryan Dew
Assistant Professor of Marketing
My experience working with the IDEA Courseware Team has been really great. It's made working with Canvas, and coordinating across different instructors, seamless and easy. The support they offered, in terms of preparing Canvas-based exams and quizzes, optimizing my Canvas site, and introducing me to Poll Everywhere for taking attendance has taken a great deal of stress out of the course prep process, especially as a first-time professor. 
Brennan Maier
Senior Associate Director, Wharton Communication
Having worked with the IDEA Courseware Team for some seven years now, I have always been impressed by their exemplary professionalism and commitment to adapting the Canvas platform to best meet the pedagogical needs of a given course. Whenever I have a question about the platform, I can count on the team to not only respond promptly with a detailed, clearly written answer, but also to show considerable creativity in devising 'off-label' solutions that prioritize student learning. Simply put, the Courseware Team is a pleasure to work with. 
Catherine Hueston
Associate Director, Wharton Communication
Over 2500 students take Wharton Communication Program courses each academic year. We teach no more than 8 students in each section, which means the IDEA Courseware Team created 321 Canvas sites for us this year alone. We are so grateful to the Courseware Team for their creativity, flexibility and impeccable customer service. They cheerfully and quickly find ingenious solutions as the demands of our scale test the limits of every tool Canvas offers. Courseware's hard work and commitment to excellence has given our students and instructors a vastly simplified and enriched classroom experience.