This is the first post on the new IDEA Courseware Team Blog. On the blog, we'll publish info about emerging instructional technology, strategies, hacks, and more. Check back often for new posts!
---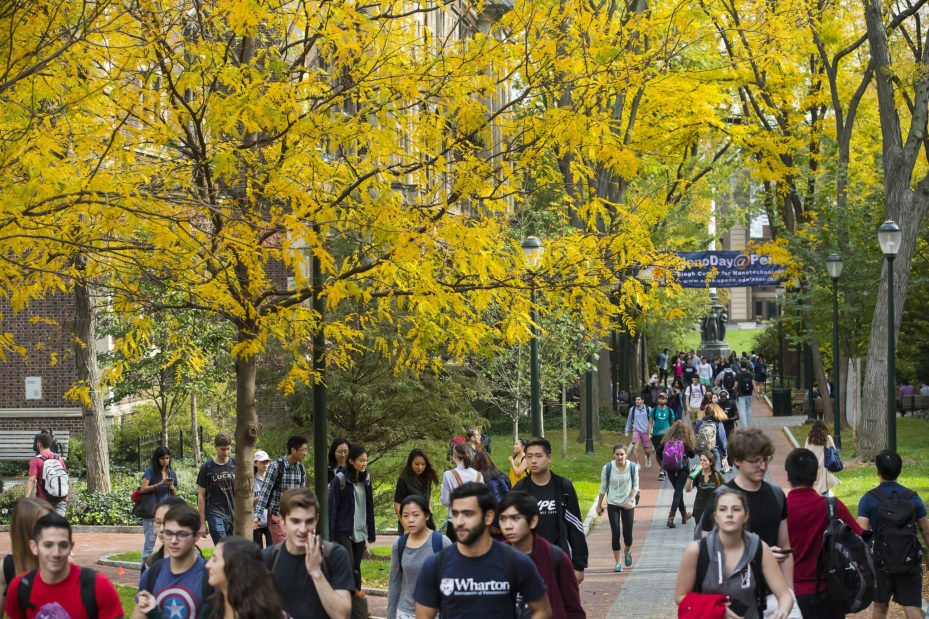 We're excited to bring you many changes to Canvas in the Fall 2019 semester. We think these changes will make your Canvas experience simpler and more impactful. We hope you think so, too.
Some of these changes are ready-to-go, while others are still being worked on. So over the next few months, we'll continually update this post to bring you the latest news and progress. For now, here's what you can expect:
No more "Mute"
The ability to "mute" assignments is gone. In its place is an entirely revamped gradebook – appropriately titled, "New Gradebook" – and an entirely new way to hold and release grades to students. Instead of muting and unmuting individual assignments, all of your assignments are now automatically set to "Hide." You can then manually "Post" them whenever you're ready to release the grades to students.
There's also the ability to apply automatic grading rules to missing/late assignments and use powerful new filtering and sorting options. Find out more on the Wharton Computing Knowledge Base page for the New Gradebook.
Instruction Center + Canvas
Until now, Instruction Center and Canvas have been two separate systems. You had to open both separately, and they were unable to communicate with one another. But soon, you'll be able to access much of what Instruction Center has to offer without ever having to leave Canvas. In early fall, expect that you and teaching team members will see a new option on your course menu that gives you access to class lists and seating charts from Instruction Center. More features from Instruction Center will follow and be accessible from Canvas.
Atomic Search
Have you ever wished that you could search your Canvas courses in the same way that you search Google for something? Soon, you'll be able to. Once launched, Atomic Search will place a "Search" option in Canvas, allowing you to search your courses' files, assignments, announcements, and more. Check out this video, which highlights its abilities.
Gradescope
Gradescope is a powerful feedback and assessment tool, which helps reduce the challenge and time associated with grading your exams, homework, and other assignments. It enables faculty members and graders to give better feedback more quickly, resulting in better outcomes. Using AI-assisted technology, Gradescope allows instructors to automatically group similar answers and grade all the answers in each group at once. It also has the ability to automatically grade printed bubble sheets. Sign up at www.gradescope.com.
Test new tools
Would you like the chance to try out the latest tools that we're considering? Contact us if you're interested in participating in any of the following pilots:
We'll be piloting a new peer evaluation tool from FeedbackFruits that allows students to assess partners, group members, or other peers. It will take the place of the Penn-developed system currently in use.
Unfortunately, we had to say goodbye to Yellowdig, as they discontinued the product that we had licensed. However, Piazza remains available through Academic Year 2020-21. Additionally, we will soon begin piloting an alternative tool called Harmonize that will provide enhanced-discussion capabilities.
We're currently piloting the brand new version of Canvas Quizzes called – you guessed it – New Quizzes.
Other updates
New Canvas courses created will soon feature some improvements, including a simplified Course Navigation Menu and a Module filled with helpful resources for students.
Sage Business Cases are now available to use in your course readings without incurring any costs for your students. We recommend considering this as an option in any course with undergraduates and non-Wharton students who might benefit from free cases. Please contact your liaison librarian with questions.
Look for new posts on the IDEA Courseware Team Blog every month or so. You can contact us at courseware@wharton.upenn.edu.